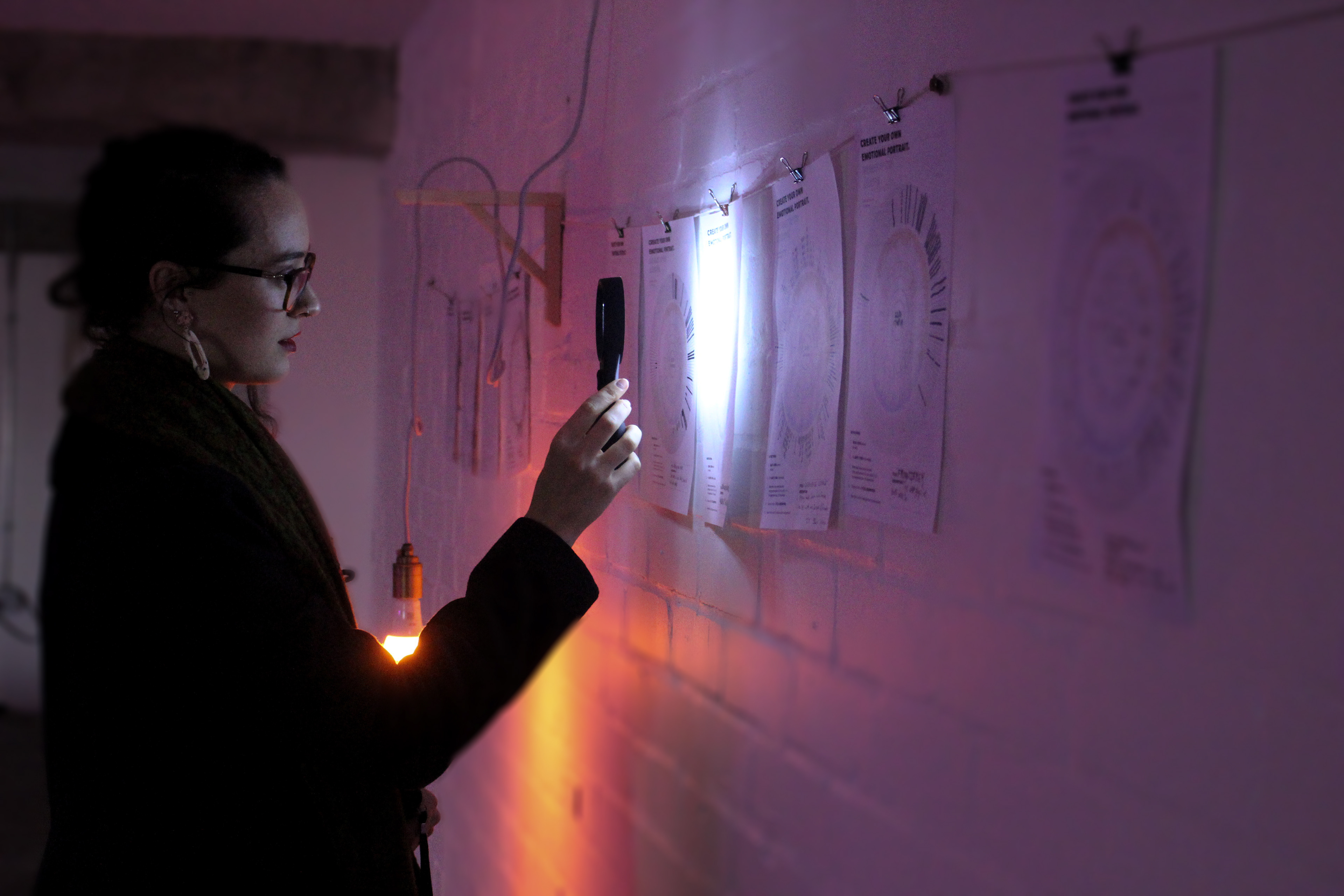 Emotional Archive

 is an art piece // research project by artist P

hilip Lee

which aims to create an archive of human emotional experience, to help create a positive openness towards emotional communication.
Lee has been exploring emotional communication for the past couple of years now, capturing and documenting emotional experience, using a chart made up 170 different emotional descriptors, adapted from emotional psychology and Dr Oliver Jones' Models of Emotion Classification (2015).
The charts themselves once created are presented as

Emotional Portraits

 intended to represent an individual's emotional experience during specific events in their life, or over a particular period of time. 
​​​​​​If you'd like to add your own emotional experiences to the gallery follow the link below.